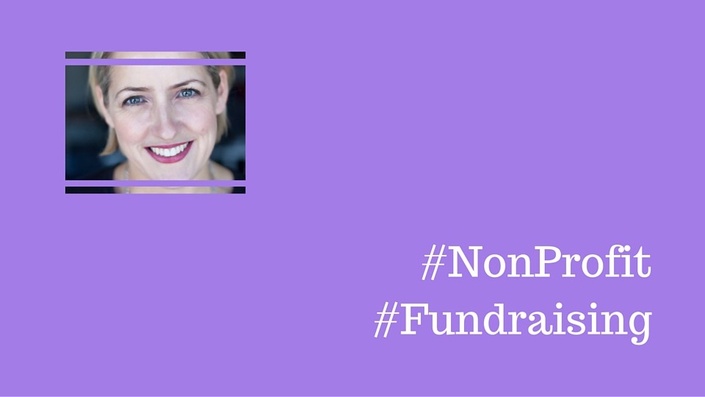 Social Media for Not For Profits – Fundraising
Fundraising course: Increasing Engagement on Facebook & Social Media for Fundraising NFP NonProfit
Watch Promo
This is a specialist course for Non Profits with social media examples specific for non profits. Learn step by step how to build an online community and how to maximise Facebook & Twitter engagement in social media. I will take you through the 9 steps of building an online community social media Strategy as well as the 5 step Campaign framework for fundraising including setting up tools for social media Monitoring, what Voice to use on Facebook and LinkedIn, how to find and engage with Key Influencer Bloggers, using the right #hashtags as well as social media tools for measurement and analytics.
WELCOME to Fundraisers! I hope you enjoy this course and ask questions in the Discussion Forum inside!
9 Steps of writing a Social Media Strategy for Not for Profits
5 Steps of a Social Media Campaign for engagement and fundraising
Monitoring Dashboards for content discovery, crisis communications and sector news/top bloggers
Creating Voice and Target Audience on various social media platforms
Finding Key Influencers e.g. Top Bloggers, Twitterati for your Cause or Crowdfunding campaign
Finding and using the right #hashtags for higher social media Engagement and Reach.
Key Metrics and KPIs in social media.
IF YOU WOULD LIKE ADDITIONAL VIDEOS ADDED: please ask in the Discussion forum.
TIME POOR? You don't need to do this course if you are happy flitting around the 'net, watching random videos, and reading blogs etc. But short on time? Then that's what this course is about.
LOW PRICE I priced it low currently - you can pay more for my real life classes if you like :P - to make it accessible to everyone in the Not For Profit sector, in every country, in every job and for every reason. Once you join, you have lifetime access.
MENTORING If you feel you would like to improve your Facebook Page, have any questions, need some help, come right on in. The Q&A forum has some good questions from students in it - please add your's - and I'm adding videos based on their priorities. Please join in and don't forget to post your links to your social media channels in the Discussion area for feedback.
____
I've managed the strategy, campaigns and Facebook Pages and forums and blogs of TV shows such as JUNIOR MASTERCHEF, IDOL and BIG BROTHER. I have run workshops and consulted to Not for Profits ranging from UNHCR to health to LGBT. While some videos across courses are the same (eg how to sign up) I specifically adapted my courses to bring social media managers for Not for Profits like you up to speed efficiently and cost effectively. Look out for my other courses!
Each lecture takes you through a step of the framework with theory, a case study and homework based around a pitch document (brief). This course is invaluable for a public relations or communications professional looking to develop and implement strategies rather than just "run a Facebook Page", those re-entering the workforce or repositioning to take on more social media responsibilities as part of their usual role. Small businesses will find the overall strategy useful to framework their current Facebook and Twitter activities.
Please email [email protected] if you have any questions

Your Instructor
Join the 11,000 students that study with me online, the 10,000 social media professionals I have trained offline in the last decade and work on your social media and online community management skills!
Forbes Magazine named me in the Top 50 Social Media Influencers globally,named head of media, social media by Marketing Magazine and in the Power150 AdAge Media bloggers. I strive to show the theory/strategy with practical tactical tools in online community building.

I am a CERT IV Training and Assessment certified trainer (Diplomas and Certificates etc) and I also have taught a Masters of Convergent Media.

Professionally, I have managed Facebook Pages for Junior Masterchef, Idol, Big Brother etc. and have consulted on private online communities for banks, not for profits & governments in SE Asia. I have taught social media for businesses at University of Sydney for 10 years and I have 11,000 online students. My clients range from UNHCR and TV shows to small businesses and Women Matter (Saudi Arabia Women of Islam community).

I have a quarter of a million followers online, personally reaching around 6 million people per month through social media. I have taught around 100,000 people in the last 10 years how to build online communities, create social media content, write strategy documents, drive social media campaigns and improve their Facebook Page through FBO and earned attention.

More, much more information on Laurel Papworth's About page.



Courses Included with Purchase
5 Step Social Media Campaign Course
USYD CCE STEP BY STEP: Facebook, Twitter & Blog/Website Also Monitoring, Engagement & Measurement of a Social Media Campaign. Click ENROL IN COURSE for Pricing.
How To Write A 9 Step Social Media Strategy for Government & Corporations for Marketing and PR
9 Steps to Writing & Implementing a SOCIAL MEDIA STRATEGY incl Facebook & Twitter for Marketing Public Relations & Comms
$399
Focus: Social Media Measurement Analytics
Quickly setup social media KPIs, and social media measurement tools with Facebook Insights, Twitter Analytics, ROI, and etc
$39
Audit: How To Do A Social Media Audit
Assess: Social Media AUDIT & BENCHMARK of Facebook Pages & your Groups, Twitter, Instagram
FREE
Automate, Autofollow and Autoschedule Social Media Toolbox
SAVE TIME: automating, scheduling and autoposting/autofollowing Facebook, Twitter, blogs etc for ADVANCED social media users
$39
Original Price: $676
TICKETS: Pricing - please note that for GST, VAT etc we need country/location
Frequently Asked Questions
How Do I Contact Laurel?
You can email Laurel's PA (Fiona) on
[email protected]
Mail goes to PO Box 32 Mount Victoria, NSW, 2786 Australia.
When does the course start and finish?
Most courses start now and never end! It is a completely self-paced online course - you decide when you start and when you finish. Others are Instructor Led and have a start and finished date. Check! The real life classroom usually start at 9:30am and finish at 5pm. Uni starts 9am.
How long do I have access to the course?
Most courses are lifetime access. Real life courses may have an online component - please check - that has lifetime access. Challenges may be for the life of the challenge - 30 days for example. Check!
What if I am unhappy with course?
We would never want you to be unhappy! If you are unsatisfied with your purchase, contact us in the first 7 days and talk to us about a full or partial refund.